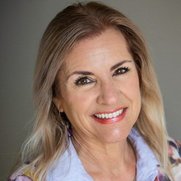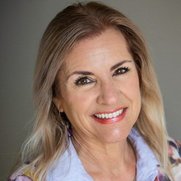 Evangeline Bates is an interior designer who is passionate about helping her clients stay in their homes for the long term, surrounded by the things and community they love.
She offers her Universal Design expertise to create attractive, stylish, and safe living spaces.
Evangeline has been transforming homes for over 30 years, offering color consults, redesign and new design project solutions.
Aging In Place Specialist
As your Certified Aging in Place Specialist (CAPS), Evangeline is your resource to help you develop a plan to modify your home to not only serve your immediate needs but also your projected needs. 
Her goal is to ensure modifications will satisfy changes of ability over time.  
The health and welfare of the homeowner is always a priority, and suggested modifications always combine function and aesthetics to "thrive in place" with style and dignity.
I highly recommend Evangeline Interiors! As a first-time home owner, she helped me to hone in on my style and the direction I wanted to go with my interior decorating. ...Evangeline helped me through every step offering advice and input. She is professional and on time and extremely knowledgeable. My place looks amazing, feels like 'home' and I get compliments all the time!
I have worked with Evangeline on several home remodel and decorating projects over the years.

She is very responsive to your wishes and always follows through with her promises on schedule.

She is helpful in every way.
Evangeline is fantastic.
She listens to your needs, color ideas and budget range. Then she coordinates a decorating plan according to your needs.

Her ideas are spot on. Evangeline is both personable and professional... I would recommend Evangeline in a heartbeat to anyone needing advice on how to pull a project together.
I have known Evangeline Bates for years. She decorated my living room, family room, sun room and kitchen, including selecting pain, wall paper, furniture, fabrics, and drapery.
She is very easy and pleasant to work with and has considered my personal style along with the characteristics of my Colonial-style home. Her first suggestions for each room were "spot on" and look wonderful even after 5-10 years. Her selections matched my budget as well.
Seven years ago, in my primary residence, after a roof leak, I felt overwhelmed and Evangeline was recommended to me by a friend.

Her gentle manner and professional skill reassured me and helped me transform my living space. Even now, when people visit, they comment on what a pretty place it is.
Education, Partnerships and Community Outreach
I am excited to announce that I have partnered with Habitat for Humanity Critical Home Repair Program. As a Certified
When you pull up to Brenda's house in Lowell, you'll notice the greyhound sign posted on a fence in her